Inform you >
Environment
Natura 2000 areas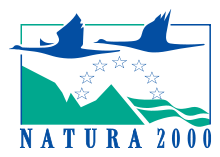 Located twenty kilometres off the coast of the Vendée, the Île d'Yeu has a rich natural heritage, both on the land and in the sea. Thanks to its remarkable and diverse ocean floor, the "rocky plateau of the Île d'Yeu" has been designated as a Natura 2000 site (FR5202013).
Indeed, these habitats play a significant ecological role (spawning area, shelter, nursery, oxygenation of the environment, etc.) Over 39 species of seaweed have been recorded within the Natura 2000 site including kelp and species of Mediterranean origin (Lithophyllum lichenoides). Two species are of particular environmental significance: the bottlenose dolphin and the common porpoise are both regular visitors to the site.
The "rocky plateau of the Île d'Yeu" is also an area which supports much human activity such as fishing (professional, recreational, underwater), scuba diving, yachting, water sports, maritime transport, etc. It is therefore important to conserve and preserve the biodiversity of the site.

The marina works closely with the French biodiversity agency and provides useful information about preserving our environment. For example, you will find the econav guide on responsible boat use at the harbour master's office.

Useful links

www.econav.org I www.afbiodiversite.fr
Guide for green sailors
Facilities available:

The Chamber of Commerce (CCI) is working with the Departmental Council of the Vendée and the Loire-Brittany water agency to reduce human impact on the environment and to preserve the coastline and marine environment. The marina provides a grey and black water pumping station. Recycling points and refuse collection are also available.
Please make use of them!